Have a rival
The title on Discord's landing page is "It's time to ditch Skype and TeamSpeak." For gamers used to these services, it sends a clear signal that Discord is promising to do better.


The group's discussion of Discord positioning themselves as a competitor to other VOIP apps reminded me of a blog article I read about how Jeff Atwood of Stack Overflow saw Experts-Exchange as its arch-enemy, when he wrote
by far the most effective way to explain what we do – is this:
We're like experts-exchange, but without all the evil.
I feel that it's important for apps to do this especially if the technology may be foreign to some. Saying that "X is the better version of Y" is a stronger comparison than the (cliched?) advice associating a product as the "X of Y".
Having a point of reference is easier than having to imagine an entirely new product.
In retrospect, personally many apps I've used have a similar argument, for example, NUSmods vs other calendars, NUSwhispers vs NUSconfessions, etc. even if they did not explicitly state it.
Thoughts
I feel that looking at weaker or 'defective' products is another way to ideate. By looking at 'pain points', rather than predicting users' needs, we can find areas where demand is already present but not met.
To relate this to the presentation my group did about Periscope, the CEO of Meerkat (a rival app which ditched live-streaming), explains the challenge with using new technology like live-streaming -
Before Instagram, people already knew what constituted a beautiful photo and tried to take them. With live video no one really knows what 'good' live video they can create is."
Perhaps it also would have been a better choice to pick an app/tech that everyone in class was familiar with, as we had to spend time explaining the app to everyone.
An aside: Like Ash and Gary, rivalry is relatable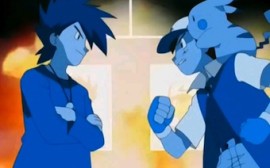 Be the very best, that no one ever was
Discord also makes it very clear what they are best at - chat, and for who - gamers. From their logo being a speech bubble, to their focus on live chat (text and voice, and on different platforms), the group identified the niche that Discord targets - communication between gamers. I felt that this was an important point, as Discord understands gamers' unique pains and offers them 'painkillers' - from a fuss-free setup (for non-technical gamers), voice chat that has the lowest cpu consumption doesn't make you lag, to the in-game chat where you don't need to switch to the chat application.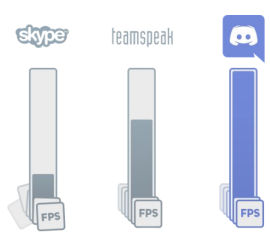 Compared to services like skype and teamspeak, which cater to groups other than gamers, like business and educational content, Discord stands out clearly. Differentiating themselves clearly from their competitors and directly addressing gamer-specific needs allows Discord to quickly gain a loyal following.
Thoughts
The founders being avid gamers themselves know their users inside out, and more than met the technical challenges of in-game communication. I feel that part of the reason why NUS apps like NUSmods and NUSwhispers have succeeded is that the developers themselves were the users and this gave them a deeper understanding of the needs of their users.
Gotta catch 'em all!
Discord goes further than solving their users' needs but also relates to them as gamers on an emotional level. I would argue that although this is subjective it is clear to me their users feel they are being understood. As Zhi An from the group pointed out during the Q&A, from their website to the loading screen backgrounds, to small details like their cute graphics are things that are easily relatable to users who identify themselves as gamers.
I feel that it is important to 'make something users love', as the result for Discord is a user base that is very supportive of their efforts. Some even encourage other gamers to use Discord because they like it so much. This much desired 'organic growth' I think comes only when users can feel that the app is a part of their own identy that they are willing to promote it, something which discord manages to do through their love for online gaming.
Another aside: like Ash, you don't need to catch pokemon if you can become their friends.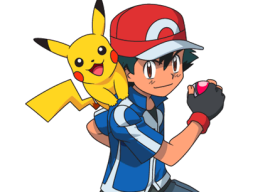 Other thoughts
I felt that some suggestions the group had about recording music and presentations diluted the main message that Discord was 'for gamers by gamers', and also for that reason they are unlikely to be targetting slack though their UI looks the same and some features overlap. As a gamer the key feature I would want is free and fast VOIP chat and slack really excels more for work related tasks like using integrations and file-sharing.